Deep Dive #17: Berlin network funding at its best – regionally and internationally
"The days of going it alone are over," predicted trend researcher and futurologist Jörg Melzer in an article posted on zukunftsinstitut.de back in 2015. Word has since gotten around about the importance of smart collaborations, and the benefits can now be seen in various industries - from designer collaborations in the fashion industry to partnerships in the insurance sector.
This is confirmed by the over 30,500 member companies registered with the Berlin Chamber of Skilled Trades and Crafts, as at 2019. More and more, the focus for companies in the creative crafts sector is shifting to conquering the international market. While mainly manufactories sell quality products far away from mass-produced goods, they lack the decreasing target group in this country. But how exactly can one take the step out of the national market without blowing up one's own capacities and resources? For many manufactories, the challenge of opening up global connections seems insurmountable. But with the support of the cooperation network Berlin-Brandenburg Craft Council, which consists of around 45 manufactories, artisans and designers from Greater Berlin, it is possible for the members to present and position themselves internationally. In addition to projects such as the "Manufakturentag" or the "Designforum", the Craft Council is, for example, also the initiator of the "Deutsche Manufakturenstraße", a road that makes the lined manufactories come alive. Along the route, the work of the manufactories can be followed with interest and marveled at. There are also plans to launch a mobile app in the near future, which will make information about the route and the project available with just a few clicks, even during the current pandemic. In addition, the network, which was launched in 2019 thanks to the work of the Direktorenhaus Museum of Art and Craft Design, aims to strengthen the visibility as well as the economic position of domestic workshops at home and abroad through publications, scientific work and political lobbying, thus securing the future of crafting. In this way, young people are also to be introduced to creative crafts.
GRW: Strengthen position in national and international competition with networks
This is not only in the interest of the Berlin-Brandenburg Craft Council. The Senate Department for Economy, Energy and Business (SenWEB) has also recognized the importance of networks and promotes them through the program "Investment Grant for the Improvement of Regional Economic Structures (GRW)" scheme, which has proven itself throughout Germany as an instrument to compensate for location disadvantages in individual regions and to redress development disparities. The "network/regional management programme", which receives half its funding from the federal government and the respective states such as Berlin, focuses on supporting cooperation networks such as the Craft Council and it's.BB . The aim is to bring together local actors and industries to create synergy effects, initiate new projects and secure jobs. In a nutshell: to strengthen the competitive position of companies and Berlin as a business location, both national and globally.
it's.BB: Network security
Strengthening the location and making it more attractive is also one of the goals of the IT Security Network Berlin-Brandenburg it's.BB (formerly Digital Security Network), which was founded by ten prominent members of the city's cyber security industry in 2018. "The Senate Department for Economics, Energy and Public Enterprises conducted research and analyses on the importance and development potential of Berlin as a digital security location," says network manager Alina Strybko. "It concluded that ​​IT security must be taken into account as an essential factor, especially in times of increasing digitisation. It also found that there was no established IT security network specifically for the Berlin region." Today, the network which was subsequently launched, sees itself as a coordinator and link for projects and collaborations, and has now grown to 16 partners. Its services include providing support for collaborations between the IT security industry and other economic sectors, which range from IT security solutions to IT security services, IT infrastructures, IT forensics, software development, consulting, auditing and IT legal advice. Together, they regularly organise awareness webinars in which it's.BB companies provide information on current developments in cyber security. According to Strybko, other successes include the drafting the concept for the "Cyber hotline" project: "The idea is to provide support for small and medium-sized companies in the event of a cyber-attack in the form of a structured query and to communicate this to a specialist partner in the event of a serious incident." The prototype of this "cyber hotline" should be available until the end of current funding in October 2021. In addition, other projects, new event formats and collaborations are planned.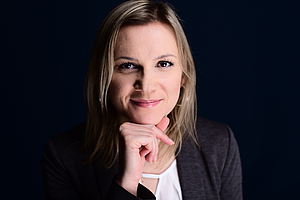 Alina Strybko, network manager it's.BB © it's.BB
Go International: Good for SMEs, good for Berlin
For networks like it´s.BB, the "GRW" is not the only funding programme available to them through the Senate Department for Economy, Energy and Public Enterprises. Another option for network funding is the "Programme for Internationalisation" (PfI), which is designed to help companies present their products in foreign markets. The programme, co-funded by the European Regional Development Fund (ERDF) and the State of Berlin, is aimed at networks that support small and medium-sized enterprises (SMEs) in expanding and overcoming internationalisation barriers. The focus is on establishing and developing sustainable international collaborations. This is intended to stimulate the profitability of the participating companies in the network, but will also have a positive effect on Berlin as a business location.
"Berlin Urban Tech Alliance" in global start-up hubs
The "Berlin Urban Tech Alliance" is one of the projects that meets the criteria stipulated by the "PfI". "We are not a typical network," explains Jonas Schorr, Co-Founder und Managing Director of the company Urban Impact Berlin GmbH. "Rather, it's about building a global meeting point, where start-ups, cities, investors and stakeholders from the global urban tech industry can come together at any time on an ad hoc basis and implement projects together. It aims to be less about talking and more about getting things done." The team from Urban Impact Berlin quickly got down to business. In late 2019, the question was asked: "Which start-ups in Berlin today are making a contribution to a better future and helping people in cities to overcome their social and ecological problems." This is how Schorr describes how the idea to launch the "Berlin Urban Tech Alliance" was born. Initially, he assumed there would only be a few dozen companies. "In the end, we identified over 130 urban tech start-ups based in Berlin," he says. "With a little help from the Senate Department for Economics, Energy and Public Enterprises, the "Smart City Berlin" network from Berlin Partner and the "CityLAB Berlin". "These new urban technologies include innovators in the field of mobility & logistics as well as the energy industry. But members of the network also include GovTech and CivicTech providers as well as idea generators for sustainable district development and circular approaches that help reduce waste and CO2 emissions. The aim is to support as many of these 130 start-ups as possible in their expansion into start-up hubs in the USA, China, Great Britain and Poland. After the major launch in summer 2021, Schorr aims to spend this year developing programmes and establishing partnerships. The "Berlin Urban Tech Alliance" has big plans for 2022: "Our goal is to organise exciting trips and knowledge exchange programmes to the various start-up hubs. Stay tuned!"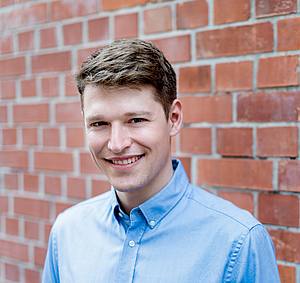 Jonas Schorr, Co-Founder und Managing Director Urban Impact Berlin GmbH © Urban Impact Berlin GmbH
Deep Tech Hub sets its sights on Poland and Russia
The B2B platform "Deep Tech Hub" can rely on its partnership with SIBB e. V., an association for companies in the IT and internet industry in the Berlin and Brandenburg region, when it comes to networking Berlin's deep tech-oriented digital economy with that of Poland and Russia. "Our B2B networking activities with our eastern neighbours have been in operation for a long time," says managing director René Ebert , referring to networking with economic hubs such as Wroclaw, Krakow and Warsaw. "In recent years, we have seen Polish IT companies that have opened offices in Berlin, and we have Berlin digital firms that have opened branches in the aforementioned Polish regions." The expansion to Russia took place in mid-2020. Despite the coronavirus pandemic, it was an enormous success, according to the managing director. Although it was only possible to do business online, "the meetings that we organise and offer for Poland and Russia with our partners are always well received," says Ebert. "Without the support that the funding of this project provides, it would be inconceivable to implement the "Deep-Tech-Hub" project with its B2B activities in its current format." Milestones such as the opening of offices in IT hubs in Poland are "a great success for the Berlin economy, to which the funding of such projects makes a very important contribution." In the coming weeks and months, the focus will be on the expansion of the existing cooperation with the Chamber of Commerce and Industry of the Russian Federation office in Germany.
Games:net Berlin Europe: Playful networking
Eastern Europe was also where the networking of the international games industry began. More precisely, with the "Berlin meets Poland" initiative, which was launched by the media:net berlinbrandenburg e. V. a few years ago to facilitate knowledge exchange between local Berlin companies and their Polish colleagues. Building on this experience, the networking association subsequently launched "BerlinBalticNordic.net", which expanded the network to encompass Baltic and Scandinavian gamers. "With "games:net Berlin Europe", we are now taking the next step by expanding the network into other European countries, while continuing to work with our existing partners," says Florian Masuth, project manager of "games:net Berlin Europe". Since October, the focus of the initiative has been on networking Berlin-based games and interactive media firms with suitable companies in Switzerland, the Netherlands, France, Spain, Italy and the United Kingdom. "The "games:net Berlin Europe" initiative provides access to a network of hundreds of developers, publishers, investors, event organisers, universities and institutions thanks to the many years of excellent work by its predecessor projects," adds Masuth, pleased with the success of the international expansion and growth of the network. The goal of the project, until its provisional end date in September 2022, is "to network as many companies as possible in Europe and thus ensure long-term cooperation and knowledge sharing in order to strengthen not only Berlin companies, but also the industry in partner cities." To this end, the project team is working on expanding digital formats and innovative concepts for digital networks. "As soon as it is safe to travel again, we look forward to organising delegation trips and conferences for our industry that longs to attend events in person again," says the project manager.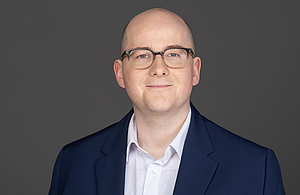 Florian Masuth, project manager "games:net Berlin Europe" © games:net Berlin Europe
Startup AsiaBerlin: Door opener to Asian market
At a time when travel is restricted, the members of Startup AsiaBerlin (SUAB) network cherish fond memories of delegation trips: Selected representatives have travelled to Delhi, Bangalore, Beijing and Shanghai in the past to gain inspiration from Asian cities, but also to establish contacts and initiate collaborations. The aim of the platform, which was created in 2016 as a result of the Asia-Pacific Week Berlin Conference – today "AsiaBerlinSummit" – is to bring Berlin start-ups together with partners, investors, 'bridge builders' and talent in Asia regions. It also places an emphasis on development policy support for nurturing of young start-up hubs in these regions. While efforts were initially concentrated on the cities of Bangalore, Manila and Jakarta, the network has now expanded to all of Asia. It doesn't always have to be a trip to Delhi or Beijing, the partners AsiaBerlin Forum e. V., enpact e. V. und Openers also organise monthly events in Berlin. Another opportunity to meet guests from Asia and Europe, both in person and online, is at the annual "AsiaBerlin Summit", which will take place from 4 – 10 October 2021.
Design: Innovations for a Global Market – Berlin meets China
There you can also meet members of the "Innovations for a Global Market – Cooperation Network Berlin & China (CN-BC)" internationalisation project. With this project, which was launched as joint cooperation between Sqetch by Sourcebook GmbH and the International Design Center Berlin e. V. , "we want to support the development of relations between companies in the fields of UX/UI design, digital strategy, industrial and service design and sustainable technologies from Berlin with the companies, universities, research institutions and the design field in China," says project manager Magdalena Jaster. The network was created after an international conference was organised at "Intertextile Shanghai" 2019, at which Sqetch was able to gain its first experience of working Chinese cooperation partners. "While we were there, it became clear that Berlin enjoys an excellent reputation as an innovation location in China in terms of sustainability, creativity and design," adds Jaster. "However, the Berlin participants were not aware of this, because there are currently only few bridges between Berlin and China in these industries." This is precisely the bridge that the "CN-BC" joint project, which is being funded until July 2022, is intended to build. And it seems to be successful: "Since the start of the project in June 2020, we have already been able to win twelve official network partners - five of which are in Berlin, seven in China." In addition, the "CN-BC" aims to promote knowledge sharing at monthly digital meetups for the Berlin creative industry as well as digital matchmaking events, such as at "Intertextile Shanghai 2021".
The diversity and success of the networks seem to confirm the trend researcher and futurologist Jörg Melzer's prediction: "The days of going it alone are over."
Contacts at the Senate Department:
"GRW" networks
Monika Piefke
"PfI" networks
Rolf Knütter and Marzena Hartmann
With the "Deep Dive" series Projekt Zukunft regularly gives an insight into current technologies in the digital, media and creative industries and provides information about actors, trends and applications from Berlin.