Stakeholder meeting "Factors for a sustainable success of young companies in Berlin"
Berlin contains a vivid startup scene, which gained the attention of important investors, plus national and international businesses. Active startup-activities are taking place at Berlin-based Universities and research locations. Big businesses get involved by building innovation bus. Berlin is considered one of the top ten startup-metropolises.
At some locations – in and around Berlin – communities or topic-related communities have evolved. These areas, often supported by the county of Berlin, developed their own momentum with a radiance beyond their borders, are points of interest for startups, KMU, businesses, universities and public enterprises, bundled under one headline with a joint vision. Due to a spatially (and thematically) high concentration of participants, many vital and simple opportunities to cooperate and exchange knowledge are given.
The successful Berlin startup scene is to remain unchanged with constantly changing framework conditions in itself. Worldwide more and more metropolises enter the competition to win talents, startups and with those, the economic power of tomorrow for themselves.
In a stakeholder meeting, stakeholders from the relevant areas of research and science, business, politics, promotion and startups discussed the specifix experiences in Berlin with conclusions on the further economic policy treatment of the topic, with Secretary of State Christian Rickerts.
The identification of the necessary fields of action as well as the identification of the contribution that the players should make in the future were the topic and goal of the stakeholder meeting.
The stakeholder meeting was held by InnoZ on behalf of Project Future ­– as part of the Senate Department for Economics, Energy and Public Enterprises.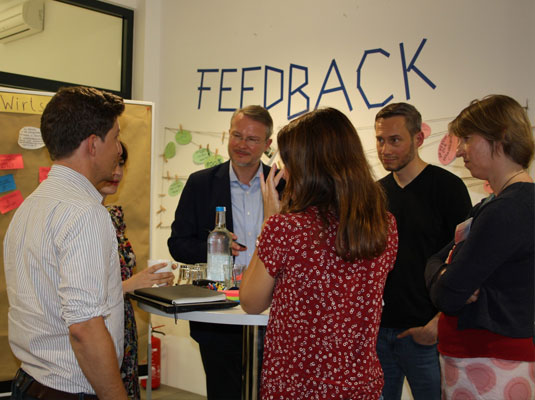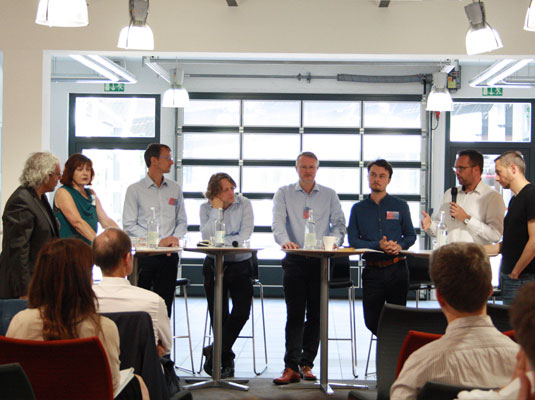 Contact
Tanja Mühlhans
Management of Creative and Media Industry, Digital Economy, Projekt Zukunft
Email