Deep Dive #22: Metaverse – Digital twin of our world
A virtual world, where people communicate, shop, work, and play assisted by an avatar. When in 1992 Neal Stephenson, the writer, used the term 'metaverse' for the first time in his science fiction novel "Snow Crash", it sounded fanciful and utopian. It was so futuristic that it was picked up in numerous books such as "Ready Player One" by Ernest Cline - made into a film by Stephen Spielberg in 2018 and developed further in films and mangas. About ten years later, developers introduced this vision to computer monitors in shape of games such as "Sims" and "Second Life".
"Second Life demonstrated early what a metaverse could be like in future. Here, people of many different origins could have a go and thoroughly enjoy it", says Felix Falk, Managing Director of game – Verband der deutschen Games-Branche [Association of the German Games Industry] in an in interview and explains why these prototypes did not make it into the broad public, following the hype they caused in the beginning: "At the time, many technologies were not at a level they are today. Also, the social issue must not be underestimated regarding such innovations: Handling the internet, exchanging messages in social networks or games is more widespread today than before and also done naturally these days. Improved technologies and a far greater openness towards such innovations are a completely different basis for the idea of a metaverse these days than it was around year 2010." In addition, the Corona pandemic, too, has exemplified the importance of digital spaces in the life of millions of people", he adds. To this end, Travis Scott, the rapper, succeeded during periods of lockdown, when live concerts were not possible, to entertain more than 12.3 million listeners with his appearance in the Fortnite game. They witnessed the so far largest live music performance in history. The video platform Roblox, also set new records in 2006 when it was published and was quoted as an applicant for a metaverse: Active users increased within one year from 146 millions in April 2020 to 202 millions. The growing trade volume of metaverse properties that can be purchased on platforms such as Sandbox, Decentraland, Cryptovoxels and Somnium with own 'Non-Fungible-Tokens' (NFT) is at least as impressive. It is said that last year more than 500 million Dollars were achieved, according to CNBC in an analysis by Metametric Solutions. It is possible that already in 2022 the billion-Dollar-limit could be reached and surpassed. But all this is said to be only the beginning: By the end of 2023 the market volume worldwide could reach almost 800 billion Dollars, achieved with products and services for the metaverse, according to "Bloomberg Intelligence".
Playing together, visiting virtual events, shopping or exchanging views with like-minded people: The Technologie- und Beratungsunternehmens Gartner [Technology and Consulting Enterprise] estimates that by 2026 about one quarter of the population will spend at least one hour per day in the metaverse. The interest today of combining the virtual and real world - also among the Germans - is already rather great. 35% of people that is every third person over the age of 16 and above will probably use the metaverse in future. That is equal to more than 24 million people. These are the results of a representative survey carried out by the polling institute YouGov, on behalf of the German game association. But although many Germans are rather curious about the metaverse on the one hand, this idea on the other hand is still rather unknown to many others: About six German citizens out of ten have so far never heard of it.
"The next chapter for the internet"
The subject of the metaverse has still not reached the centre of society but has definitely arrived at large enterprises. At the latest, when at the end of October 2021, Facebook founder, Mark Zuckerberg, said that "this is the next chapter for the internet" and renamed his enterprise "meta", it seems that the hype could no longer be stopped. The US-American imagined that the physical reality would merge with the extended "Augmented Reality" (AR) and the Virtual Reality (VR) to become one, enabling new experiences of a virtual linking in this way. In his opinion, the metaverse should not be separated from the analogous world but should lie upon it like a second level.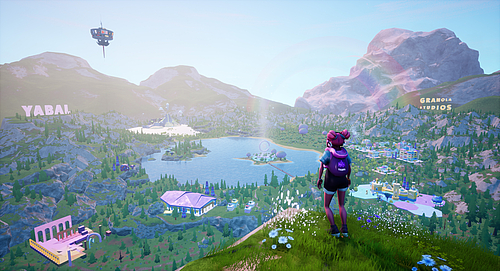 Even if Facebook has ambitious plans for its parallel universe and intends to create 10,000 jobs alone in Europe, a "central" metaverse contradicts the idea of its followers. And anyway, Mark Zuckerberg is not the only one who counts on a beautiful online world: For months reports are evolving on different technologies and versions of the metaverse. To this end, for example, Microsoft announced an office in the virtual room in March 2021 with its platform Microsoft Mesh. Users can appear as holograms on this platform, able to interact with each other in a three-dimensional virtual room – irrespective of whether in the office, at trade shows or in meetings. Apart from the tech-giants, enterprises such as the US-retail giant Walmart want to secure their place in "the next chapter of the internet" and produce and sell virtual goods such as electronics, toys or sports articles. In November Nike, the US manufacturer of sports gear, announced its partnership with Roblox. There the enterprise wants to create a "tailormade" world with "NIKELAND", with its worldwide main office (…) as backdrop, in an immersive 3-D space of Roblox", according to a press release by Nike. In "NIKELAND" users can set up their avatar with special Nike-products – however only digitally for their avatar. For this purpose, the enterprise incorporated RTFKT Studio which specialises on virtual products and NFT last December. At the same time, co-applicant Adidas confirmed cooperation with the Bored Ape Yacht Club, NFT-Comics PUNKS Comic and the Crypto-investor and NFT-collector gmoney.
Increasingly more fashion brands such as Gucci, Balenciaga or Ralph Lauren open virtual shops in the metaverse and offer users the opportunity to equip their avatar with pieces from the current collections. The Swedish clothing giant H&M does not only want to offer its customers the chance to pay with digital 'CEEK' coins at the 3-D branch on the Virtual Reality-Plattform "CEEK" in future. They should also be able to use the tokens in the physical shops of participating enterprises. This topic of (designer) clothes in the metaverse is, however, still just a niche phenomenon. But in an assessment made by the investment banking and securities trading company Morgan Stanley the market for virtual clothing could grow by more than 10 per cent by 2030. That is the equivalent of more than 50 billion Dollars.
Metaverse opens new horizons
"The metaverse offers brands and traders turnover potential", Helge Ruff, Chief Executive of Digitalmarketing-Agentur OneTwoSocial is convinced, according to the "Handelsblatt". On behalf of the German supermarket chain Kaufland, his agency bought an island in the Nintendo-game "Animal Crossing: New Horizons". This island, named "Kauf Island", is a virtual supermarket, managed by a game figure called "Phil Leita" – phonetically pronounced as "Filialleiter" the German word for branch manager. The debut of "Animal Crossing" by Kaufland is meant as a strategic step, says Ruff, to be one of the first traders to gather experience in the metaverse, to experiment with new possibilities and to appeal to a younger target group.
BMW also experimented with new possibilities during its trip to the metaverse, in a dream world with Christoph Waltz, the Hollywood actor, lending his voice to talking foxes, with pulsating clouds, mushrooms, digital structures and an appearance of Coldplay. During the IAA Mobility 2021 the automobile concern invited interested visitors to have a look at the virtual world of JOYTOPIA, where they could experience the subject of circularity. The whole idea was developed by Christian Mio Loclair and his team of the Berlin Waltz Binaire, a studio for design and new technologies. They developed "JOURNEE – The Metaverse Company". "What we really worked on is not this specific marketing production - in this case - with mad mushrooms, Christoph Waltz and Coldplay, but the technological basis for various different projects", describes the media artist, computer scientist and choreographer the decentralised "Streamingplattform", which was used at the "Art Basel Miami" and also for artistic and political projects. Initially, the Berlin artist wanted to create an online museum two years ago in face of the Corona pandemic, where visitors could linger for a while, together with other visitors. "This idea was overruled as we also wanted to exhibit a car or a sneaker in the museum", says the founder and creative director. But the plan succeeded in another place: "Our visitors linger on average three to fifteen minutes on our metaverse platforms', according to Loclair, who has already entertained 1.2 million users in more than 50 events with his team of 50 employees. In summer he intends to open the platform particularly programmed for this: "We would like to withdraw and give others the opportunity to use this platform to create their own art or games and reach a new audience in this way", explains the Berlin artist, "an audience who will hopefully find it important to spend some time there, to have a look at certain products or to exhibit their own artwork." Others could then build up their planets, themed rooms or museums; interfaces to existing planets may also become possible.
Only have the world without your own currency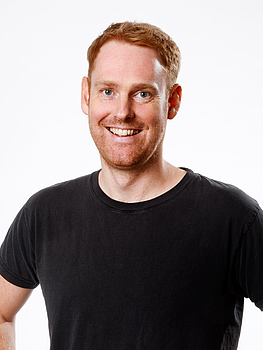 One of the existing planets that can be found in the future JOURNEE-universe, could be another Berlin project: At the Yabal by Granola Studios GmbH audiences visit concerts with real artists by using their avatars. More than 4000 visitors were present in a series of concerts for which a Belgian concert hall was copied and built. "This is the difference to the current platforms where only about 200 – 300 people can watch concerts", explains Dominik Faber, Founder and Managing Director. "Events with Travis Scott are only possible if they are pre-produced. It is the core of our technology to be able to do this live". A new season is planned to start in May. Blockchain solutions will then be used for the first time, as a metaverse without own currency is considered to be only half the world: "For us as game-world focussing on live shows and festivals it was quite obvious to sell tickets as NFT via the blockchain, and above all, to let the users take part in our success in form of a lifetime-pass", says Faber. "Our first own avatar collection will also come as NFT. You can then use these avatars to take part in the shows and you can also sell them on".
Following the first NFT-projects starting in March, the launch of own tokens is planned for the coming year. By then, "brands are offered the opportunity to by land on the platform and to set up an event space where the event can subsequently take place", he explains and adds: "As participants like to buy new clothes for the shows, this is also a great opportunity for fashion and accessories." The fact that this avatar outfit can not only be used on Yabal but also beyond that on other planets in the metaverse is self-evident for Faber. "You can take our avatars to other places - that is the idea of the metaverse". This is the difference for him compared to closed systems such as Fortnite.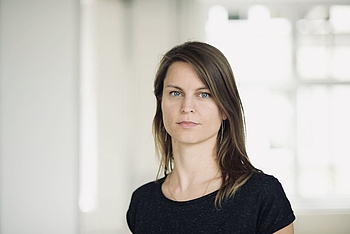 "Since Mark Zuckerberg's vision of a metaverse, dystopic images are ever-present of big tech-enterprises creating closed virtual worlds, where our privacy can be exchanged for profit", in the opinion of Jantine Derksen, Managing Director of TZ Connect, the Berlin hub for the Tezos Blockchain. "As the virtual worlds are continuously further developed, we have to think about the fact whether we really want to stay in closed virtual worlds that were created by enterprises such as Meta. The public blockchain technology offers us the opportunity to build on an infrastructure accessible to everyone and where people can communicate and trade with each other, without having an intermediary or a company in between". This is exactly the topic that was discussed at the event "Open the Metaverse", that took place in the Community-Space despace between the 10th and 12th December, 2021. The objective was to explore the open metaverse with digital artists, AR- and VR-specialists and to mutually find a way towards an open digital future. 120 participants that followed the invitation proved that there is a great interest in Berlin for this topic.
Berlin in the Metaverse
In the face of numerous projects and enterprises in the capital dealing with the metaverse, it is not easy to ignore the virtual parallel world. The initiatives are as manifold as are the planets therein: To this end, Jakob Kudsk Steense, the artist, turned the wetlands of the Spreewald into a perceptible experience in an immersive video installation right in the 'Halle am Berghain'. The multi-disciplinary team of Rave.Space, consisting of AR-, VR- and MR-web developers, developed progressive creative technology tools. Currently, the MOMA.ETH – Museum of Metaverse Artsoffers a group exhibition on NFT art. License.rocks builds Whitelabel-NFT-solutions for brands and establishes creative collectives in Berlin to promote artists and collaborations; and the Berlin start-up twelve x twelve offers an NFT-music market place and intends to create a planet with digital clubs as well as concert halls, which users can enter by means of avatars and experience their artists live via green-screen-technology.
Siemens Smart Infrastructure demonstrates that the ideas and technologies of the metaverse can also offer practical possibilities of use. The enterprise uses the virtual 3-D world to plan "digital twins" of individual buildings of the seminal Siemensstadt² in Spandau. In addition, the virtual display provides planning and construction data for the operation and maintenance of the buildings. This offers customers a better understanding of the performance of the building and they can also find solutions for an improved use of space and energy. Not only individual buildings but the capital as a whole would get its digital twin with the "Metaversum Berlin": Parties, events, concerts, sports events, walking groups with famous persons and much more would become available thanks to the organisation of Dezentrale Autonome Organisation (DAO) [De-centralised Autonomous Organisation] says the blog of Dipl.-Ing. Alexander Lührs, town developer.The Crypto currency XBC Token is used for trading and payment with which rights of co-determination in democratic processes can be purchased. Generally speaking, all smart city concepts can be planned, developed and executed in detail in the metaverse Berlin under real conditions and their effects (positive and negative) can be assessed and evaluated", claims the project.
There is no question about it – things are moving in the Berlin metaverse! "Currently the interest about it has gone wild", says Christian Mio Loclair, "but it will be subject to great fluctuations. We are prepared for any development in the market, as we are convinced that technology will benefit from an added value. Perhaps the buzzword may not mean much in half a year. But we are convinced about the idea to give people space in the internet which they can design themselves interactively and exploratively and which can be accessed from any device. This is not a bet on a term but a bet on people who are looking for a great experience".
In the Deep Dive series, Projekt Zukunft gives regular insights into current technologies in the digital, media and creative sectors and provides information about actors, trends and applications from Berlin.
Contact
Christopher Hohage
Medienwirtschaft, Medientechnologie, Games, Film- und Fernsehwirtschaft
Email